I already mentioned how this summer is not what I hoped for.  But one thing that has been awesome for me personally, is the amount of hiking that I have got to do with friends and women in my community.  Places that I have wanted to go to for the last 4 years I have gotten to go to this year, for which I am grateful.
Early on in the summer I was asked if I would consider being a hiking guide for the Freedom Challenge which was going to be happening in Fernie in August. The Freedom Challenge gathers women to  PARTICIPATE IN PHYSICAL CHALLENGES THAT TEST OUR LIMITS, WHILE RAISING FUNDS AND AWARENESS TO COMBAT OPPRESSED AND ENSLAVED WOMEN AND CHILDREN ALL AROUND THE WORLD.  It is a wonderful cause and something that I was really happy to participate in.
Fernie Freedom Challenge 2016 involved 4 days of hiking that would test physical, mental, emotional and spiritual limits. It is not only life changing for the participants for the personal testing that happens, but because of the education aspect that brings to light some very sad stories of women and children in Canada and around the world who are terribly exploited through the sex-trafficking trade.  Our challenge raised $250,000 to help this cause!! Astounding!
So the 4 hikes that I led my group of women on:
Day 1: Castle Mountain.  This was a good intro hike.  It is a popular mountain biking trail and an excellent warm up for us.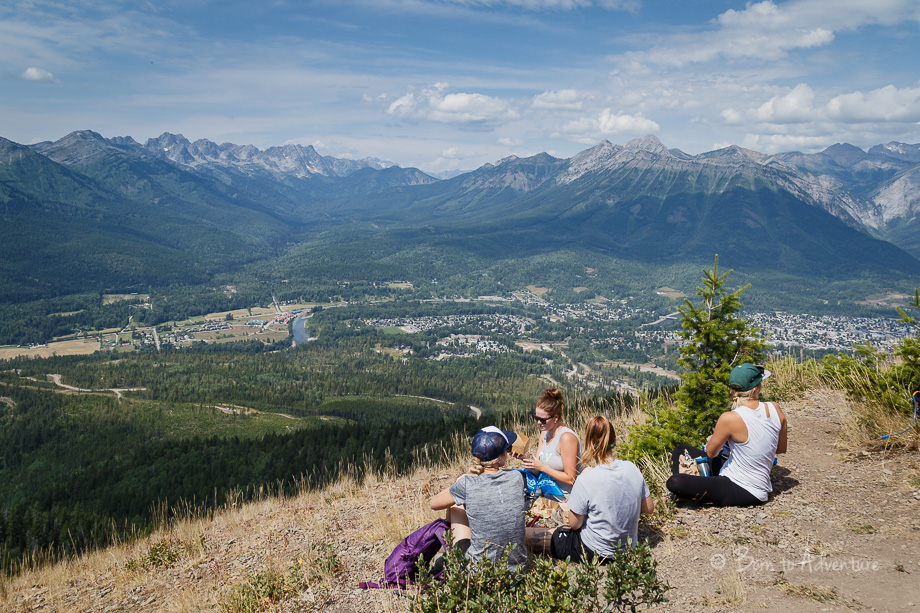 The women were so supportive and encouraging of their team mates.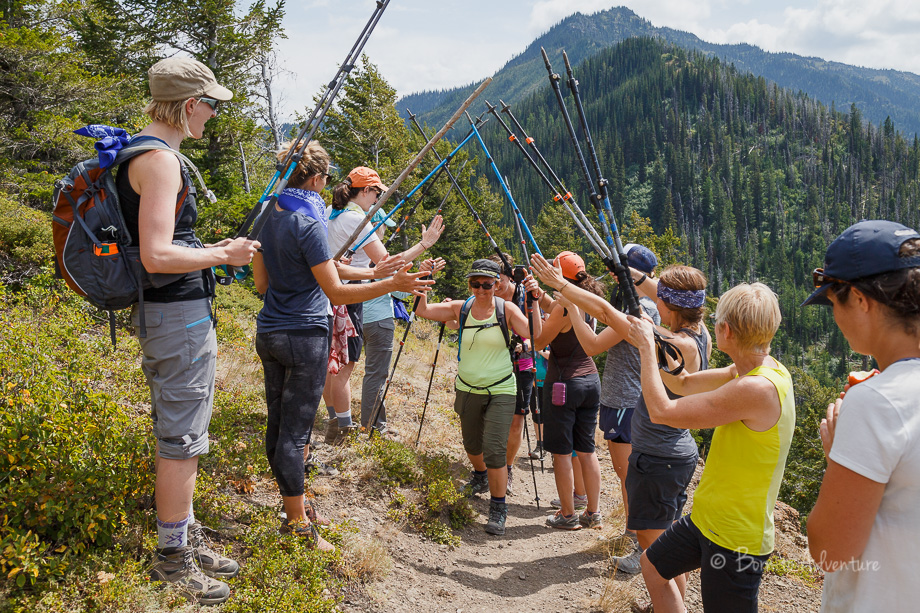 Day 2: Three Sisters Overnighter
Up we go, through the rainforest, past Laughing Waters and Watergate.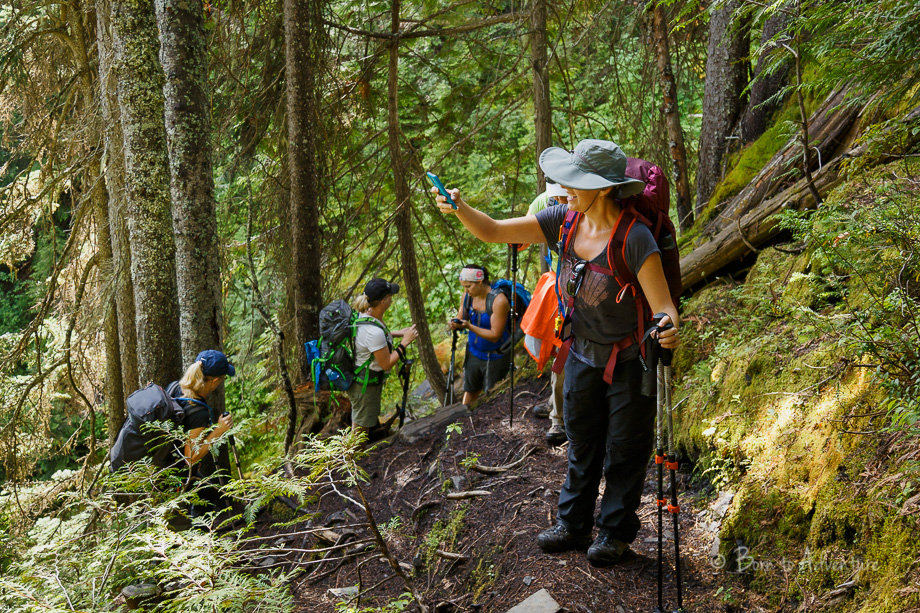 Into the meadows with Mt Bisaro as our backdrop,


And a tough scramble to the top.




The difficult stuff is behind us,as we head into our overnight camp.  I have to say I have never camped like this before!  Our gear and food was helicoptered in.  Some very awesome men from our church hiked in to set up the tents, make our dinner, and breakfast, and then take down our camp before the helicopter came in and took it all away.




Day 3: Completing Heiko Trail (Mountain Lakes Trail)
There were no summits as such today,  but we got to travel through some really beautiful country, over Windy Pass, AND avoid the bad weather.  God was good!



Day 4:  Polar Peak
After a rest day, Polar Peak was our final endeavor.  I was really hoping for good weather so we would get the views, and so that we could hike over Elephants Head.  The ascent to Polar Peak is really steep, so maybe it was a good thing that we couldn't see any more than 5 metres in front of us!  We made exceptionally good time to the summit, and lingered for quite a while hoping for the weather to clear.


As we came down there were a few tiny breaks in the cloud, but I made the call to descend the way we had come.  


And whadda-ya-know, the weather cleared when we were too far down to make it worth turning around. Bummer! We still had a lovely walk down, and then I took a few of my keeners up the other end of Elephant head to meet the one group that had hung out long enough on the summit that they had clear sailing all along elephant head.


It was an amazing experience.  There were 60 freedom climbers, plus guides and other support people to make the week happen.


My take away from the week was probably different than most.  Though I was touched by the cause and impacted by the stories, my challenge was more personal.  I have been out of the outdoor industry professionally for nearly 5 years.  Most people that we know here in Canada dont know me as an outdoor instructor / guide.  Sometimes I wonder if that part of me even exists anymore. It was hard for me to reminesce internally about days gone by, not really knowing who I am going to be as we head into yet another life-transition.
You Might Also Like: