Mount Proctor is one of the peaks that surrounds the alpine town of Fernie.  It can get a little overlooked because the neighboring peaks of 3 Sisters, Mt Hosmer or Mt Fernie look a little more impressive.  I am here to tell you, dont overlook it!  It is well worth the hike, particularly because it isnt so popular.
There are two options:
There and back up the ridge, departing and returning to the Fernie Infomation Centre. Choose the summit or any distance before that. (Starting and going counter clockwise on map below)
The 16km loop trail starting at Fairy Creek, summiting Proctor and returning to Fernie Information Centre. (Starting and hiking clockwise on map)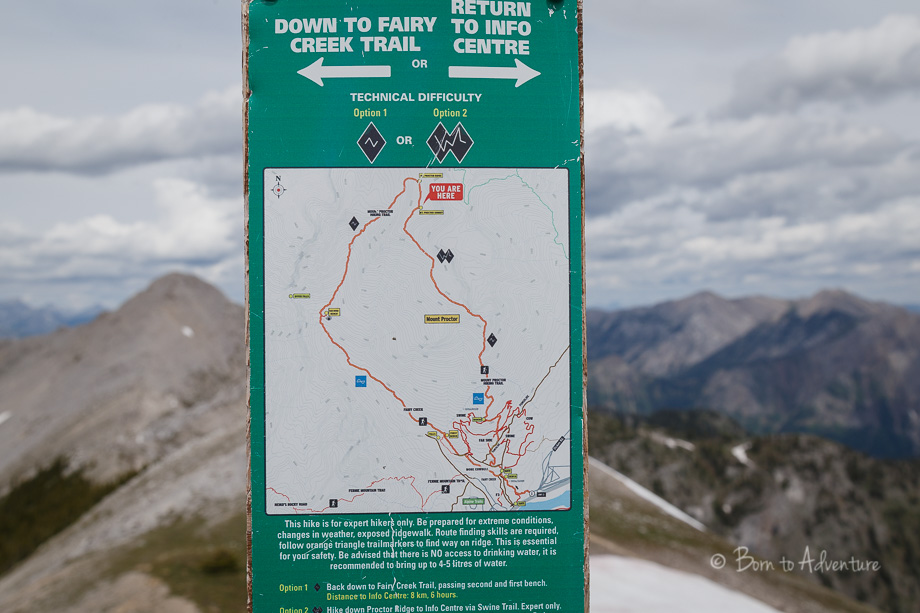 None of our party had done the trail before.  There is a lot of junctions and some of it is just a route so I recommend taking a map.  I took a picture of one of the signs and used that to navigate off once I realized I needed to be more than a follower!
For the full loop:
Start at the Fernie Information Centre.  Follow the signs to Fairy Creek Falls.  (there are junctions that are not signposted, but in general, keep left).  I recommend going to the falls though you dont have too.  Climb up above the falls and re-join with the main trail.  The trail climbs steadily through the bush and in the valley between Mt Proctor and the Three Sisters.  The trail switchbacks up through the valley, and though it is marked, it is sometimes quite some distance between markers (little green rectangles with white arrows) and/or cairns.  You actually pass underneath Mount Proctor and travel further up the valley, before climbing up onto the ridge, and doubling back to the summit.  The next 4 pictures are all in the valley.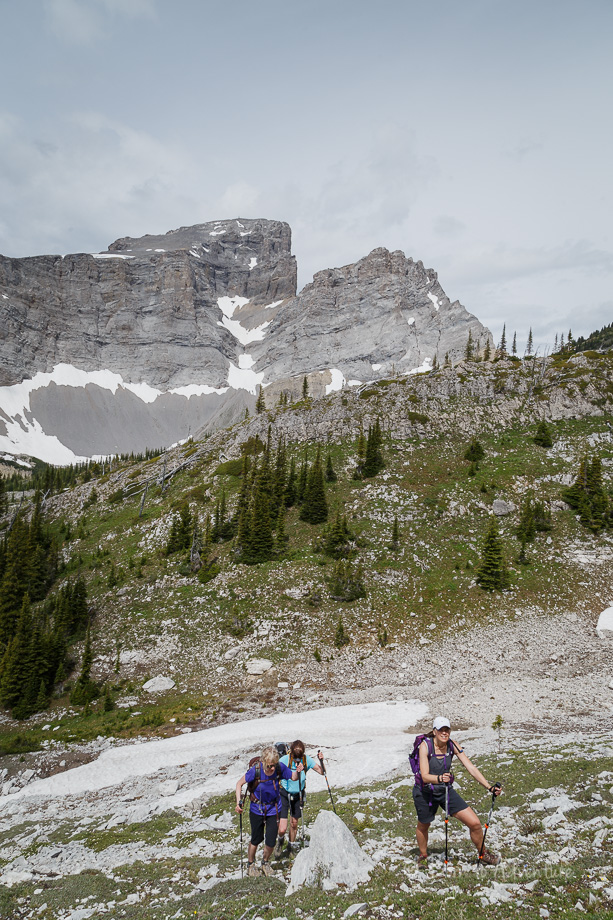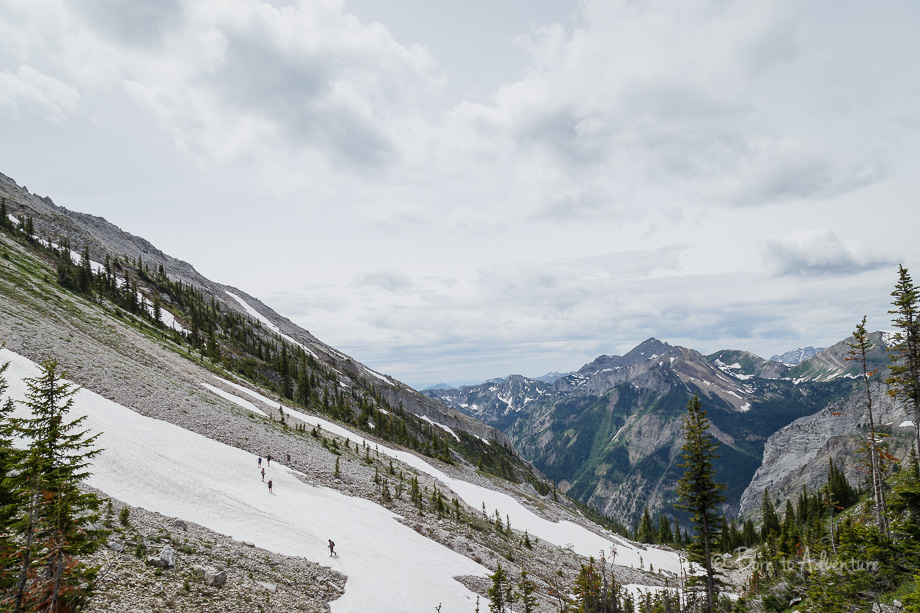 Here we are beginning the ascent up onto the ridge,




and now walking along the ridge, which affords beautiful views in all directions; towards the 3 Sisters, Mt Fernie and into the Elk Valley.






 We sat here in the meadow and had lunch before we got to the summit.




As we summited the weather looked a bit iffy, and was windy and cold.






Then into the maze heading down the other side.




On a prior trip, we had hiked from Info centre up through the mountain bike trails of Swine Flu, and onto the ridge.  A couple of us carried on the false summit before the real summit, after the rest of the party decided to turn back.  There is a section that is steep and sketchy.  I felt comfortable enough, but both trips there were others in our party that were intimidated by this section.


There are a number of false summits on Mt Proctor Ridge, that would all make great destinations in themselves.


The last part of the trail is a bit of a monotonous pound through the forest, back to the info centre.  We ran to make the kilometres melt away a little quicker!!
You Might Also Like: