I have been having a little debate with myself over these last few weeks about the difference between 'seeing' and 'experiencing'. These thoughts were bought on by our 'seeing' of Arches National Park, and our 'experiencing' of Goblin Valley in Utah.
Tourism is more 'seeing'.  Taking the picture or the trip with the underlying feeling of 'I just want to say I have been here'.  I have ticked it off my bucket list and I have the picture to show for it.
Adventuring feels more like 'experiencing'.  You learn some skills and foster a deep love and appreciation for the environment.
Both have a place
I have also learned that I am a purist.  I like my wilderness to look untouched.  I like people to value it and take care of it, and not exploit it.  And that is why protected land is so important.  That is why in busy national parks that get millions of tourists every year, you get to 'see' it.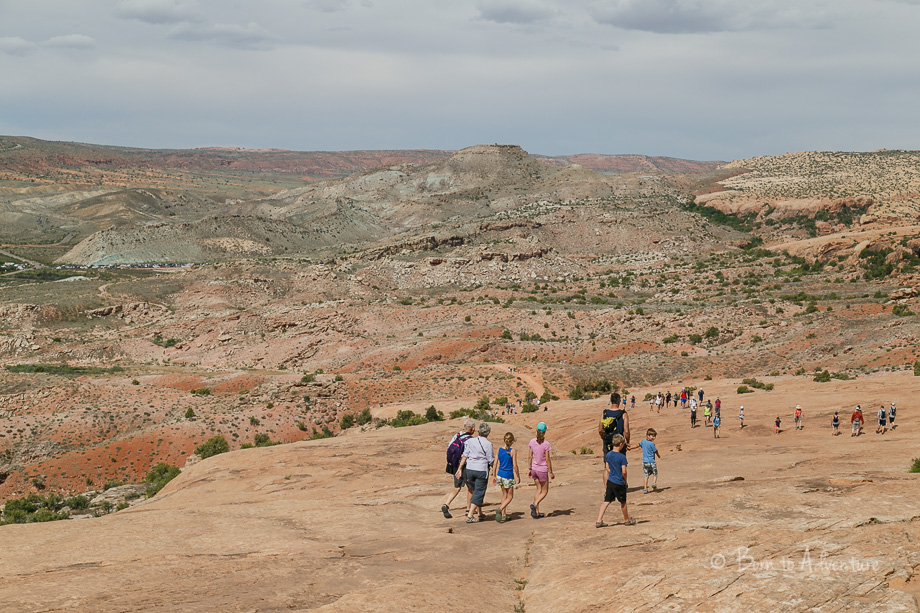 No touching.  Follow yellow brick road.  Don't go off the trail.  Leave the animals alone.  Don't be an idiot.  The sheer volume of visitors and the generally uneducated nature of the visitors demands that approach to protect it.  But I am learning that I don't enjoy going to those places.  I love the beauty but it's not very fun.  It feels like I am part of a cattle run, and getting corralled to all the 'right' spots. I have to watch my kids like a hawk and corral them too, making sure they aren't breaking any rules.  We too become just another snap-happy visitor with a camera.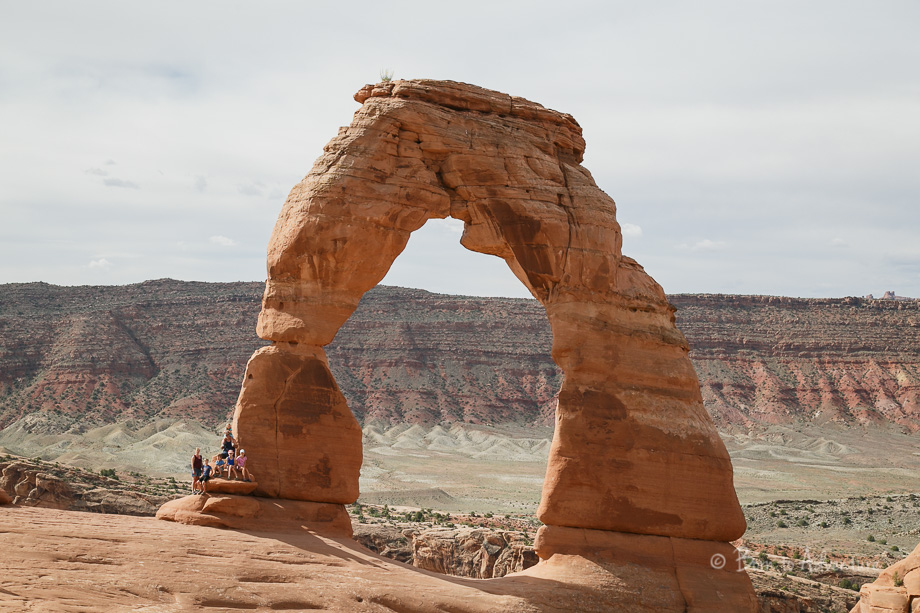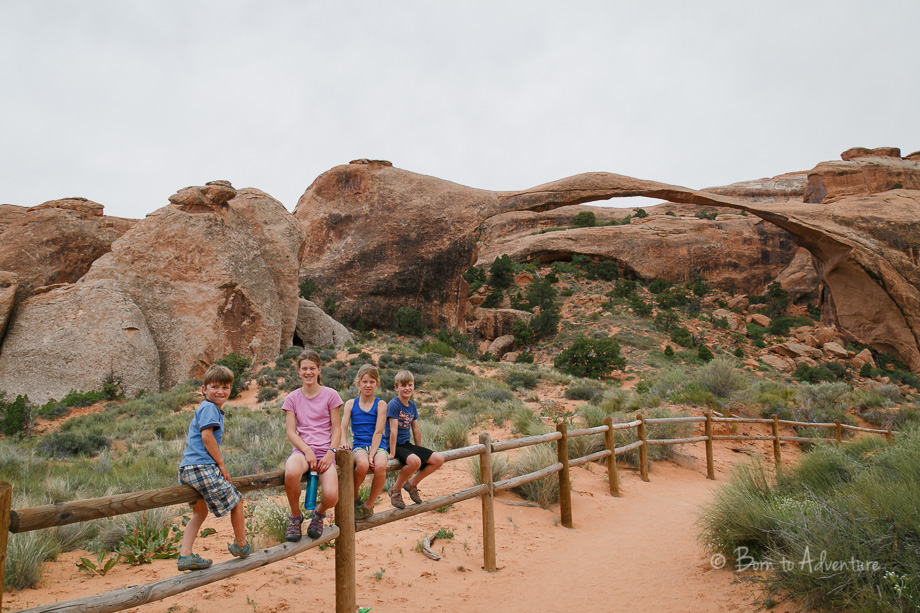 The experience feels very sterile…..look but don't touch. Keep on moving.  Wait for your turn to take a picture, or work hard to try and get a shot without at least 30 other people in it.








I was reminded again, of how exhausting I find it being a tourist. I find it difficult to share the wilderness with a lot of strangers, and 99% of our adventures we see very few people.  Sometimes that is because what we are doing requires personal skill, and therefore is not available to the average tourist, or we on-purpose avoid times of year and places where it is likely to be busy.
For a few days of our time in Utah, being tourists was our goal though.  All the pictures above, were taken in Arches National Park as we walked into Delicate Arch & Landscape Arch. We wanted to show the kids a couple of things.  It was interesting though, that the day that we were fighting crowds and being herded along the same trail as 4000 other people, was the day that was hardest to motivate the kids.  They seemed tired and somewhat un-interested too.
When we went to Goblin State Park, that is where the realization hit.  In Goblin, the park philosophy is completely different.  You can go anywhere, climb anything. It was like the kids were in a candy store.  They were so excited and thrilled with the freedom to climb and explore.  It felt so much more like 'home'.  I realized the value of the kids learning through touch and experimentation; they could push their bodies, and learn their limits through hands-on experience. The understanding and affection for outdoor living felt 10-fold better than the National Park experience.  They could run free in barefeet.  In short, they loved it.


They found caves and tunnels.


They climbed crazy high (I was a wee bit nervous sometimes!)




Even small fry was finding her own little challenges.






We all had such a blast.  It sometimes takes me a while to figure out what I actually think and feel about something, and the seeing vs experiencing was a real ah-ha moment.  I have felt discontent plenty of times as I fight to "do what I love" with my children.  We will be planning plenty more 'experiences' and a few less 'see's'.  It feels good to now know the difference for our family.
You Might Also Like: