Premier Lake is tucked out of the way in the Columbia Valley of British Columbia, 72km north of Cranbrook, on the western slopes of the Canadian Rocky Mountains.  It is signposted from the turnoff at the highway, just north of Skookumchuck, and is about a 15km drive to get to the campground on the southern end of the lake.  In an area and climate where most campgrounds operate for just a short summer season, this one is an exception.  Full services are open on April 21st, but the gate is open year round, and available for use if you are self-contained
The campground is broken into three loops, that you can see on this map.  The sites cascade down the hill with the lake at the bottom.  We were nestled into campsite #57 – a perfect spot for the kids to explore from. It gave us a good amount of space and privacy, and was close to the playground.  Some of the campsites in the lower two loops are very close to the neighboring site.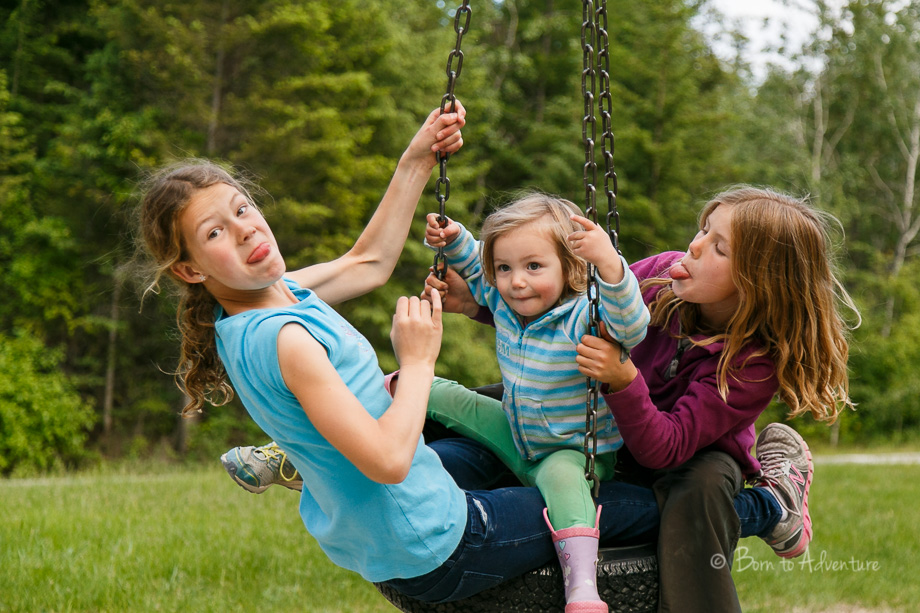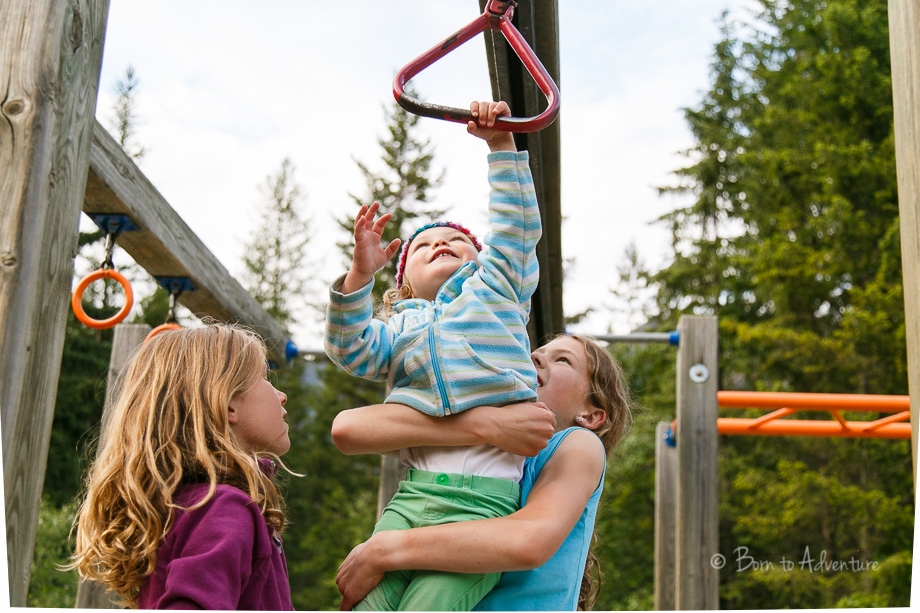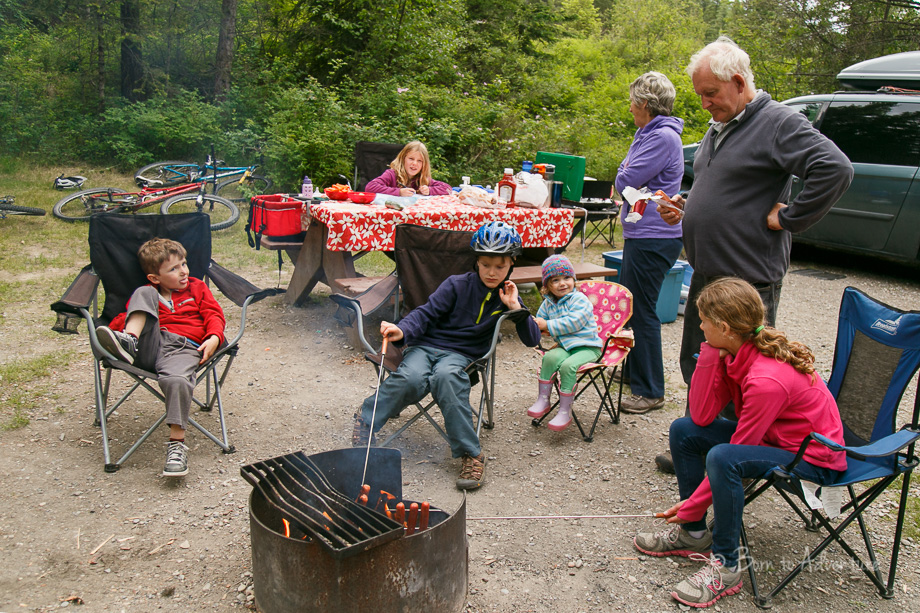 The kids had a blast running and biking through all the little animal trails around our campsite, playing with caterpillars and perfecting their aim with the slingshot.  There is also a trail down to the fish ladder which was really interesting.  Fishing is supposed to be good in the lakes surrounding, and motor-boating is permitted on the northern end of Premier Lake.


In the heat of summer swimming would be great for families, with a floating dock creating an enclosed swimming area.  Older kids would have fun jumping off it!  We were there on a chilly-ish spring weekend last year, so none of our crew swam, but they did decide when we were down at the dock on our bikes in the evening, that they would ride their bikes into the lake!




We didn't take our canoe this time – just our bikes.
This destination is out of the way for most of the population, but I think that is part of the appeal.  It feels peaceful and is in a beautiful setting. Don't be fooled though – it is a popular spot that is fully booked out most of the summer.  There is a portion that is reservable online. Check out my post here about hiking and biking on the surrounding trails.
You Might Also Like: