In our experience, it is pretty tough to make kids like hiking, canoeing, biking (or whatever), just for the sake of it.  They tire quickly, and really, to be honest it just isn't very fun for them to pound away at the miles. One way we make it fun is to remember it is NOT about the activity at hand, but we seek for the activity to appeal to their naturally adventurous spirit. There are a gazillion ways to do that, but let me share a few idea's with you here.
1. IF THERE IS SOMETHING TO CLIMB, LET THEM CLIMB
We encourage them to climb in area's that are within their abilities, and spot them to make sure they are safe, as needed.  Our kids naturally gravitate towards climbing rocks and trees.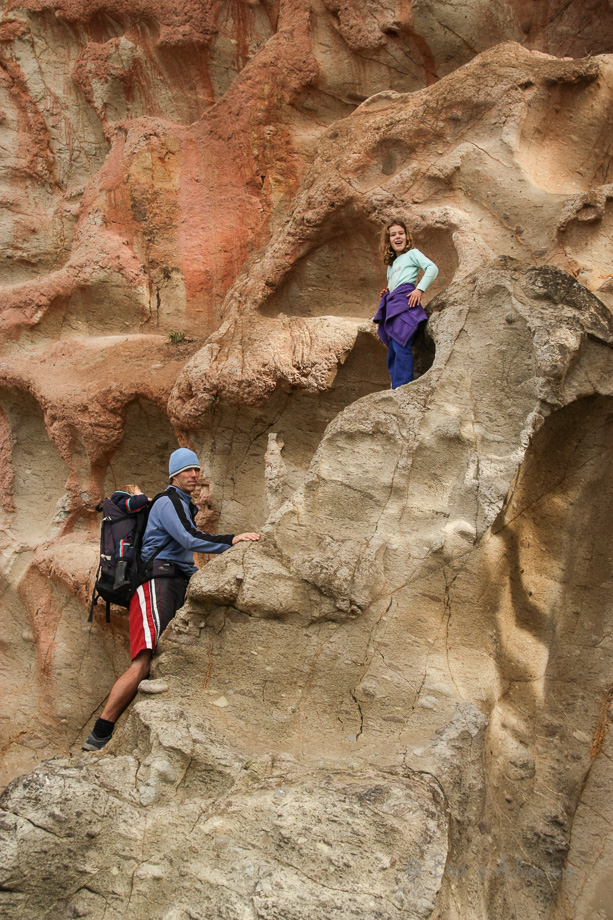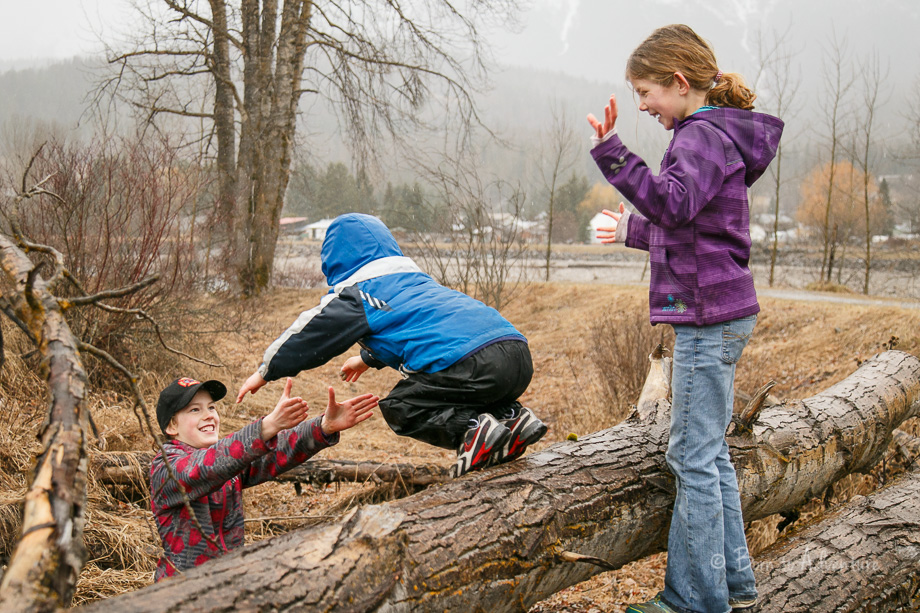 2. IF THEY COME UP WITH AN IDEA, GO WITH IT.
We were just out for a regular ol bike ride while we were camping, and they decided they wanted to bike into the lake.  Sure!  Why not?!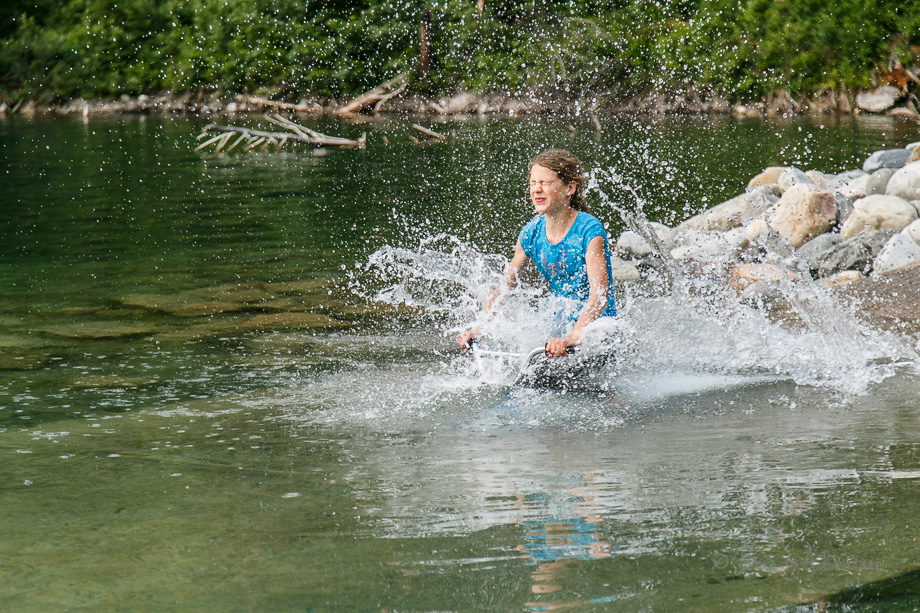 During a multi day river canoe trip, we were camped by a side channel and the girls decided to put their wetsuits and life jackets back on so they could try floating down the river on the closed-cell foam sleeping mat.


3. FOSTER AN INTEREST IN THE FLORA AND FAUNA
We don't encourage the kids to harass the wildlife but I think this one of the more interesting aspects of adventuring in the parts of Canada that we do.  There is so much potential to see cool animals and the kids are always on the lookout for big animals (Bear, Moose, Elk, Deer etc) and they also love spotting birds and hunting for little critters.  We sometimes make a focus on identifying plants/birds using the plant/bird book which they seem to enjoy, and it is educational too 🙂




4. TAKE TIME TO LET THEM EXPERIENCE WHAT IS IN THE ENVIRONMENT
Play with the ice.  Smell the flowers.  Eat the berries. 




5. BUILD SOMETHING COOL
Let their imaginations go….an inukshuk, sculpture, or finding cool rocks or funky shaped wood, to incorporate into the creation


6. LET THEM GET WET & DIRTY
The creek was freezing.  We could have gone back the way we came but there is no fun in that, so we decided to get the whole gang across, including Grandma and Grandad, and Auntie and Uncle.  The kids got a kick out of doing it themselves, and cheering on the 'old' folk!



Glorious mud 🙂  Depending on the situation getting covered from head to toe might not be ideal, but if the situation allows, I let them at it.



7. PLAY A GAME
Picking a target as we walk works great



Or chasing Dad to get the gummy worm out of his mouth


'camouflage' is a favourite


Or hide and seek (or some variation of it)


Or who can jump the creek without getting wet


Our kids have a Dad who is excellent at creating fun.  If it were left up to me, we would be eeking out the miles trying to 'go' somewhere and the kids would probably despise the outdoors.  Luckily it's not up to me, and the kids have a full-blown adventurous spirit, so as a team effort, we are well entertained AND we go places 🙂
You Might Also Like: