Let me start by saying we are not *that* busy family!  I am not wired to be the energizer bunny and I don't enjoy running around like the crazy lady, shuttling kids to and from activities.  Aside from the fact that we have to choose carefully to make the penny's go around, we also value being together as a family more than having each family member off doing lots of their own things.
We have done a few low key things over the years…..Ukulele, Gymnastics,  & Downhill Ski Lessons, but nothing really consistently with the exception of swimming. We keep them ticking along in swimming lessons a couple of times a year because we need them to not drown when we are canoeing and recreating in water.
This year we threw ourselves at a new winter sport…..Cross Country Skiing! Our motivation was price (it was good value!) and ski equipment that they could keep at home and use for the season was part of the deal.  Sweet!!  We were sold on that fact alone 🙂  The one hour lessons on a Saturday morning were a bonus! And it was easy!  Show up with four kids, at the same place, for lessons all at the same time.  Big thumbs up to simple logistics.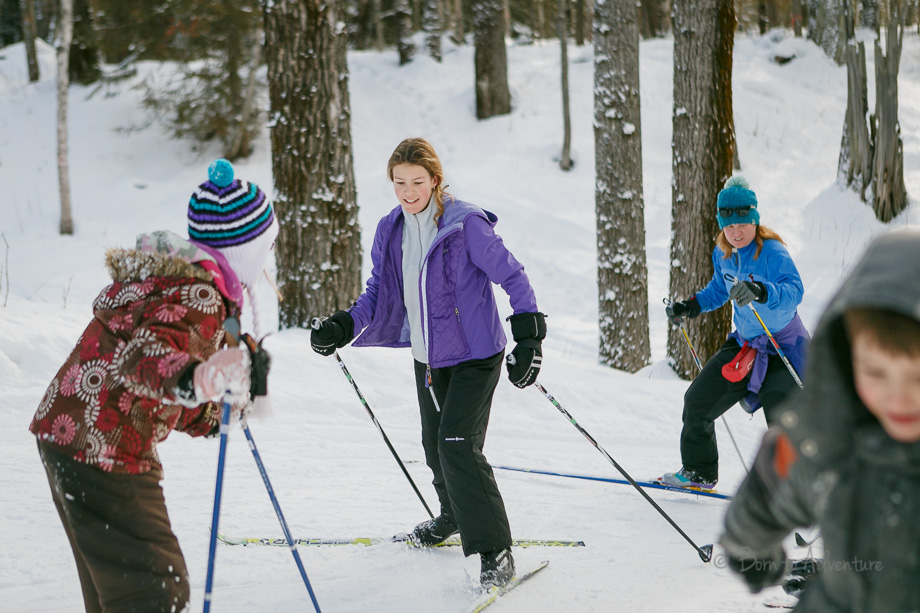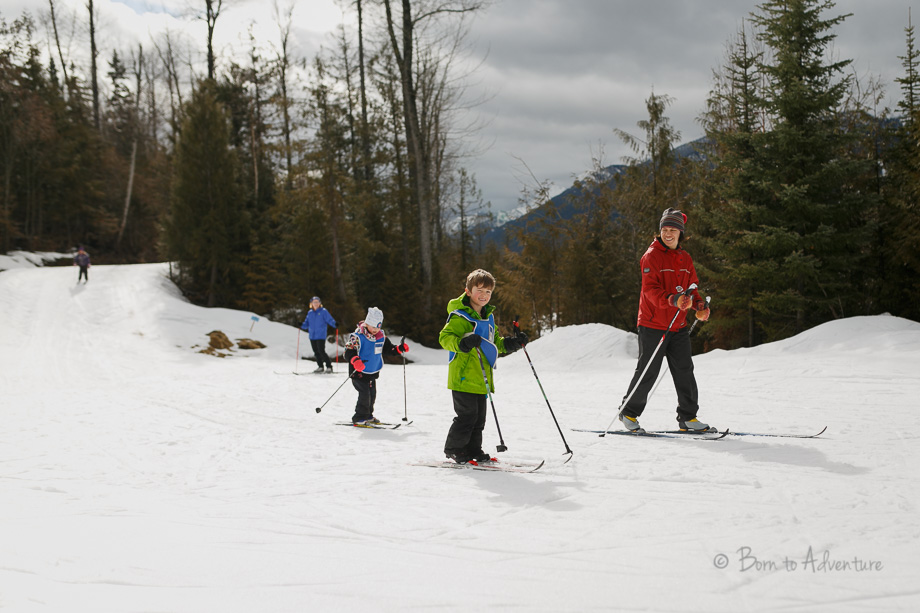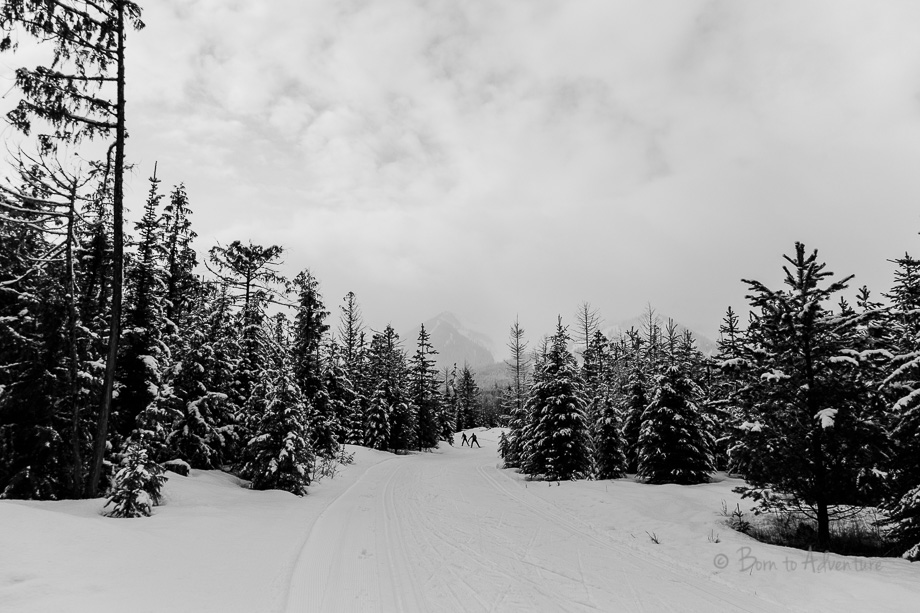 The rest of the season we have got to play in our 'backyard'.  I  got brave one day and took the kids by myself, 4 of them on ski's and one of them on my back.  I'm new to the sport myself so my aim was to stay upright with my heifer-lump 2 year old along for the ride in the backpack.  And big sisters dragged little brother along….





Another day, I went with my oldest son for a quick loop down by the river.


And yet another day we went bush whacking on our ski's.  Small fry here thought it was fun to fall off the sled she was being dragged on!


You Might Also Like: